Gland Packing Ring Sets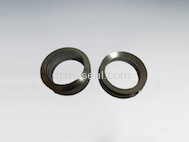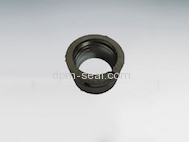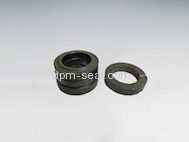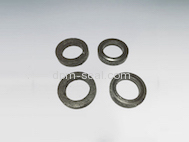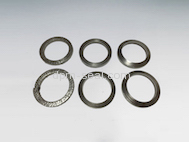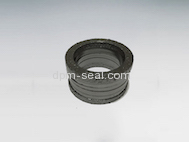 Stem packing rings set
Combination rings is made up of several low-density central pure graphite rings and two high density end rings (2+n form). A specially designed central shaped ring can achieve a higher pressure coefficient compare to normal shape, improve the distribution condition of the packing compression load, selectively compress and control the radial flow of the packing material to make the packing tightly contact with shaft and seal chamber, in order to achieve more stable, more reliable and long-lasting sealing performance.
The advantage of combination rings series
It is applicable under the condition of high switch frequency

It has better compensation ability compare to convertional flat rings

It has low friction coefficient which can satisfy the low torque requirements

It has wide chemcial adaptability

It can hold and resist to flushing with high pressure and high temperature
Technical Parameters
Temperature: -200ºC ~ +650ºC (steam) -200ºC ~ +455ºC (atmosphere)

Pressure: 600bar

PH value: 0-14(except strong oxidizers)

Equipment: Valves in chemical and petrochemcial industries, the control valve of hydrocarbons, oil refinary, steam, power plants and nuclear power plants.
Available types
| | |
| --- | --- |
| Combination packing rings series | Application feature |
| 1000 | Applicable on the general valves with good sealing performance |
| 1001 | Applicable on cryogenic valves (-200ªC) |
| 1002 | This series of packing rings set passes the API622 dissipative emission test |
| 1003 | This series of packing rings set fulfills the TA-Luft, VDI2440 emission request |
| 1004 | This series of packing rings set satisfies the sealing requirement of ISO15848 micro leak valve |
If you need more product information, please download the brochure in the attachment at the end of this page.
Download Attachment