Forged material for mechanical seal glands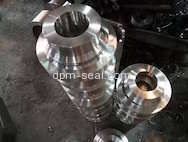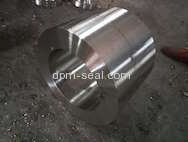 Forged mechanical seal gland material with primary machining
When the mechanical seal is required to operate in high temperature, high pressure, and aggressive condition, its metal parts will need to be reinforced and enhanced. Then forging stainless steel will be a good choice.
Forging is a manufacturing process involving the shaping of metal using localized compressive forces. The blows are delivered with a hammer (often a power hammer) or a die. After forging, the stainless steel will have a little higher density since the forging procedure will compress the steel into certain shape, which enhance the material property.
After forging the material into required shape, it also helps on the machining process and shorten the processing duration and create less wastes. It is a good and common way to make mechanical seal glands in good quality and efficient.