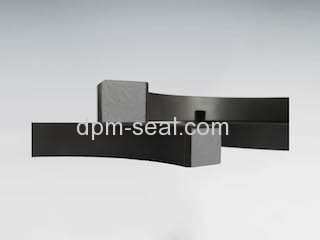 Split seal ring innovation 2017

Since the split seal technology was invented by Chesterton, it has already been more than 20 years. The invention of split seal enable the end user to make mechanical seal installtion and maintenance more convenient and efficient. It combines the advantage of mechanical seal's non-leaking and braided packing's easy installing.
Originally for the installation and maintenance of a component mechanical seal, it is rather difficult for workers without many experience and it takes time. When the cartridge seal came out, it already makes the mechanical seal much easier to adjust and install. But in order to install and replace the cartridge seal, we still need to disassamble the pump case, bearings and impeller to put seal on the shaft. With split seal, it is no need to disassamble anything for the seal replace and install. It is much like the installation of packings, we put two split parts onto the shaft and we tighten the screws, the procedure of installation is well finished. It does save a lot of time and effort, that is why the user likes it.
To make such split seal, we will need to split almost every circle part in half, and the split two parts should fit each other in the split surface perfectly to prevent any leakage at the split point.
After a lot of testing and fails for nearly a year, we DPM now have the technology to split the hard solid Silicon Carbide rings and the Carbon rings along the split line without chips and cracks. The two split surfaces fit each other perfectly which can be applied on split seals for example Chesterton 442 split seal.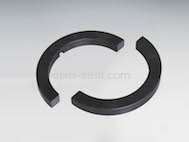 Although we Chinese seal manufacturers still can not make split seals in good and stable quality without leaking after all these years since it was invented, we are making progress step by step. And the successful split on the seal rings surely is one of these steps.
After the successful development, our first sale on the split rings happens at the end of 2017. Although it tooks almost 1.5-2 months to finish the split rings on EK2205 Carbon and RB-SiC, the apprearance is good. The performance is waiting to be varified by our customer.