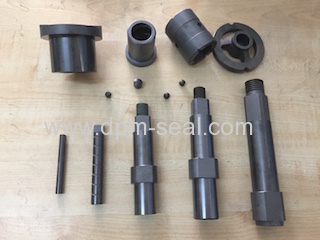 SSiC and RBSiC shaft, bearings and pump parts application
Since the technology of making SSiC and RBSiC in different shapes has been developed to be much easier than before, and the cost also drops a lot, more chemical pump manufacturers are thinking about replacing their original Si
3
N
4
and Al
2
O
3
made pump parts with SiC made parts.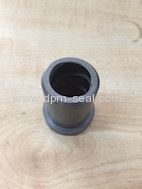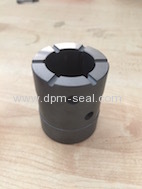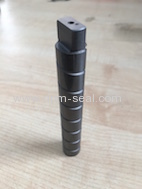 Compare to Si3N4 and Al2O3 these two engineering ceramics, which are also very popular material in mechanical tribological area, SSiC and RBSiC have their special advantage of:
1.Low density
2. Better thermal conductivity
3. Higher hardness
4. Better wear resistance
5. Better self lubricating ability
6. Much better chemcial resistance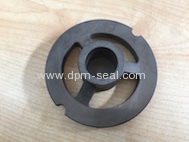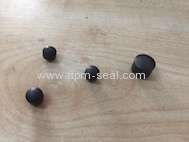 These advantages allow SiC material win the competition among all the engineering ceramic materials.
These days a lot of domestic chemical pump manufacturers especially who make mag drive pumps are consulting us with the material property of our SiC and possibility of making SiC to their required drawings. In order to improve the quality and competitiveness of their pumps by increasing a little amount of cost, they would like to change the material to our SiC for their shafts, bearings and even some irregular parts which have chance to contact the corrosive media. And after several times of supply, they are satisfied with our delivered SiC products in good material quality and mechanical quality so there are more new potential customers came to us for consulting and business discussion.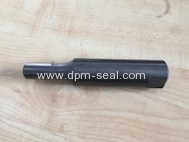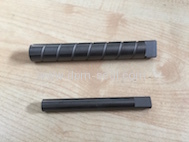 I believe in the international market, there are much more chemical pump manufacturers who already sense this chance of improving the quality and extend the service life for their pumps by only increase a little amount of cost. We are very interested in supplying our SiC made pump parts to the whole world to benefit more chemical pump manufacturers and pump users. We welcome any kind of enquiry on irregular parts, pump shafts and bearings. Please do not hesitate to contact us for new business exploring.