First high speed pump project in 2016
In the year of 2014, we DPM has helped our foreign customer make successful sell on mechanical seals and systems to a domestic high speed pump manufacturer. Until the pumps passed the acceptance test and were finally delivered to the field, we DPM have been operating as the Chinese local service office of our customer and make this cooperation successful.
And in 2016, two years after the cooperation, DPM has the opportunity on our first high speed pump project together with the same customer and manufacturer. And it is also the first high speed pump project bidding that our customer has wined. We together spent nearly half a year working on this project of two sets GSB-L series vertical high speed pumps. With our experience and knowledge in the pump area, as well as our quick learning ability we are able to build fluent technical communication with the engineer on both side. Although there are many problems and disagreement during the project, finally they were all solved through technical discussion and the pumps passed the acceptance test. All the documents of pumps including IOMs, MTRs, performance test reports in English were make by DPM, which is also a quite important part of the project. After the delivery from the manufacturer, the pumps have been working without problem on the field ever since.
We have gained a lot valuable experience and knowledge during this project. And it also proved that how important our service of fluent technical communication was. Although young engineer of DPM still requires a lot of learning, but we are capable of working as a bridge between international engineers and Chinese engineers. Moreover, we can handle all the paper work in English, which I believe was always a headache issue for all the international customers and Chinese manufacturers.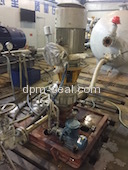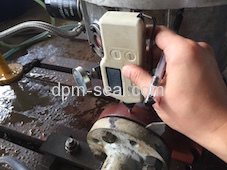 Pump performance test and vibration value evaluation during the test.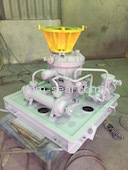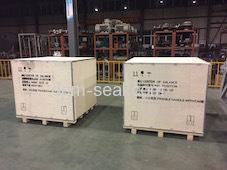 Final painting and packaging before the delivery.