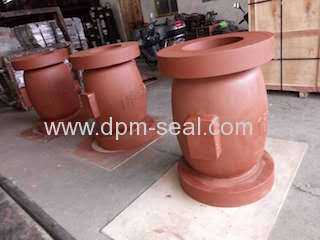 We DPM is an engineering company that loves to develop new projects which can create new opportunity new market and long term mutual benefit cooperation. Since we worked with our customer on developing several projects in the past few year, this year, together we worked again to develop a new project - axial flow control valve body castings.
There are many advantages of axial flow control valves in the field of oil and gas since this kind of valve was developed. The axial flow design helps the fluid pass through the valve without changing its flow direction. It reduced the energy lost for the fluid, also noise and vibration for the valve. Its advance flow chamber design makes all the advantages happen.
However, it is very difficult to cast such an integral valve body with complex structure especially in the internal part which also requires smooth flow chamber surface. And the acceptance standard is also required to be first class of ASTM. Our valve casting manufacturer don't have advanced equipment, and it's the first time for the factory to produce such complex products with the low temperature steel material that they have never used before. Therefore, there is no doubt that many problems occur during the development. With our experience on cooperating with our customer and knowledge in the valve castings, as well as the casting engineers' experience, though the language and our perspective are different on many things, we fought the way through and finally built fluent technical communication and mutual understanding with the engineers on both supplier and buyer side. After a lot of fails and tests, we solved all the technical problems and the first batch of castings passed the acceptance inspection. We dedicated fully on this whole project for about one and a half year to make the first step happen. The successful development of the valve body castings enables our customer to have chance developing the finished valve product and start taking orders.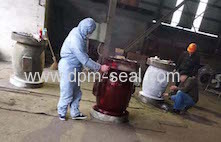 Valve casting passed visual inspection and penetration test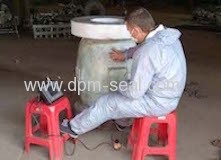 Ultrasonic test of valve castings passed the ASTM A609 first-class standard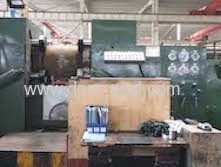 Valve casting passed hydrostatic pressure test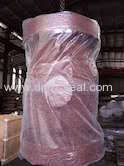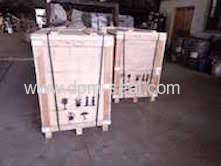 Final packaging before the delivery
Our young engineers have accumulated a lot of experience not only on technology but also on communications by the development of this new engineering project. We DPM always welcome our current customers and new potential customers to give us the chance on developing advanced project and have mutual benefits together.